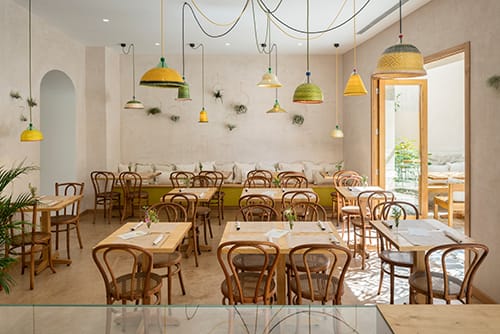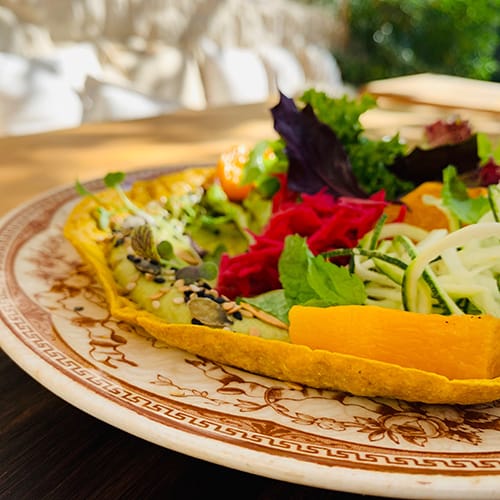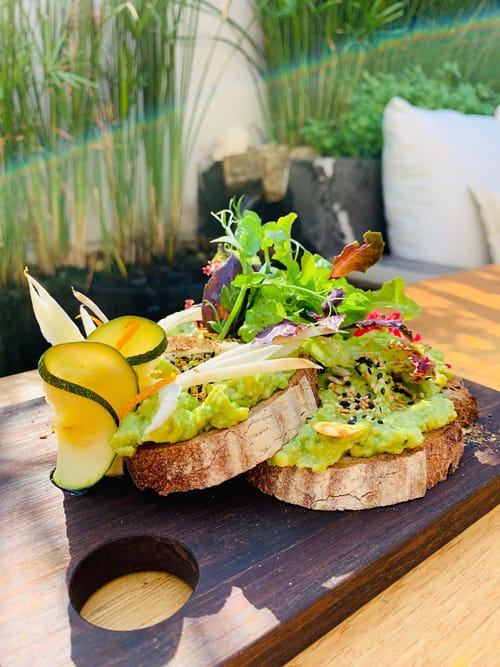 OUR PROPOSAL FOR A HALTHY FOOD RESTAURANT IN SOLLER WILL SURPRISE YOU WITH ITS TASTE
Of all the restaurants in Soller and the Port of Soller, Re Organic, situated close to the town square, will surprise you with our fresh and tasty, healthy menu, made from zero km products both seasonal and organic.
Our menu will leave your palate seduced by the array of textures, aromas, and explosion of flavours from our daily offerings.
If you haven't before, come try an organic, healthy meal,that is both tasty and delicious.
If there is one thing that sets us apart in Soller, it's that, without doubt, we will offer you an original menu, both delicious and healthy, put together knowing that there doesn't have to be a sacrifice in taste in order to eat healthy, and that by eating healthy we are expressing a deep respect for our environment.
Re Organic was born from a strong conviction that there is no one right way of healthy eating, but rather, that all nutritional paths are valid and should be available without a sacrifice to the pleasure, nor taste of the dining experience.
As a restaurant, our specialities are, an original menu of healthy food made with the freshest ingredients, a light and airy, eco-friendly architectural space to dine in, and a service orientation that prioritizes your special dietary needs without sacrificing the tastiness of our food. These qualities make Re Organic the perfect place to enjoy a surprisingly different dining experience.
Delight yourself with a restaurant where you'll find tasty gluten-free, cereal-free, lactose-free dishes or vegan and vegetarian dishes prepared with love, creativity, and the know-how of authentic flavor professionals.
In RE Organic you will not only enjoy our special breakfast that consist of juices and great combinations of seasonal products, and even romantic dinners or with friends; accompany your food with an organic craft beer or a cold press juice and try an organic coffee.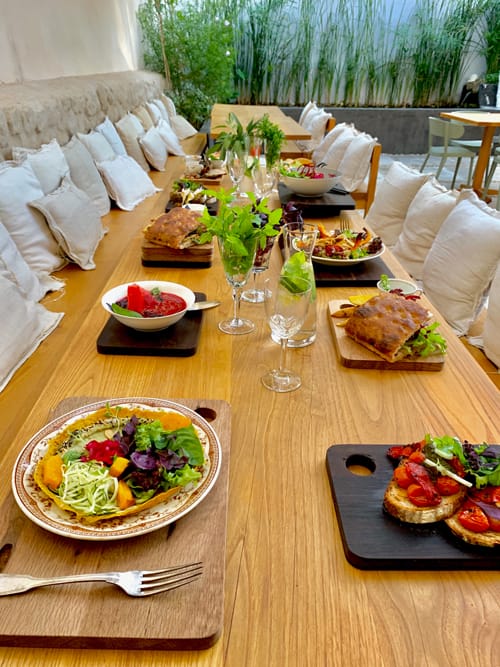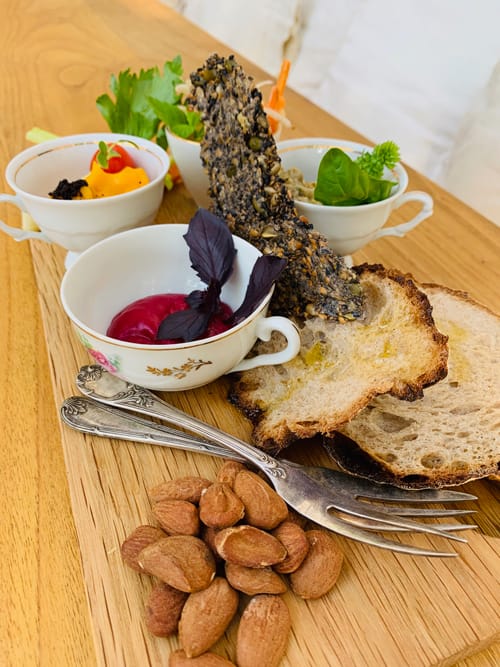 EVENTS
Let's organize your special celebration together, we have the best professionals to organize your event, we offer our commitment and everything that is needed to make it a perfect day.
Talk to us about what's in your mind, (party, anniversary etc.) and we'll take care of every little detail so that nothing lacks in the snack or banquet and all you'll have to do is enjoy the moment without worrying about anything.
THE SPACE
There's no other space like ours anywhere in Majorca where you can savor the kind of food that we offer and at the same time in such a unique setting.
We use natural, simple and light decoration elements such as wood, stone and native plants of Majorca, along with recycled furniture.
Feel connected with the land that makes you experience the merge of our food and our spaces.
Give yourself a unique treat, taste our dishes and desserts in the exclusive atmosphere of our terrace located in the center of Sóller overlooking the "Serra de Tramuntana" declared as a World Heritage Site by UNESCO.
Enjoy the harmony of our dining room designed according to the parameters of the most avant-garde bio construction, feel the warm and cozy ambiance of the lighting while relishing our dishes or sweets.
Come and discover our friendly and hospitable space, surely the combination of our food and our design will captivate you.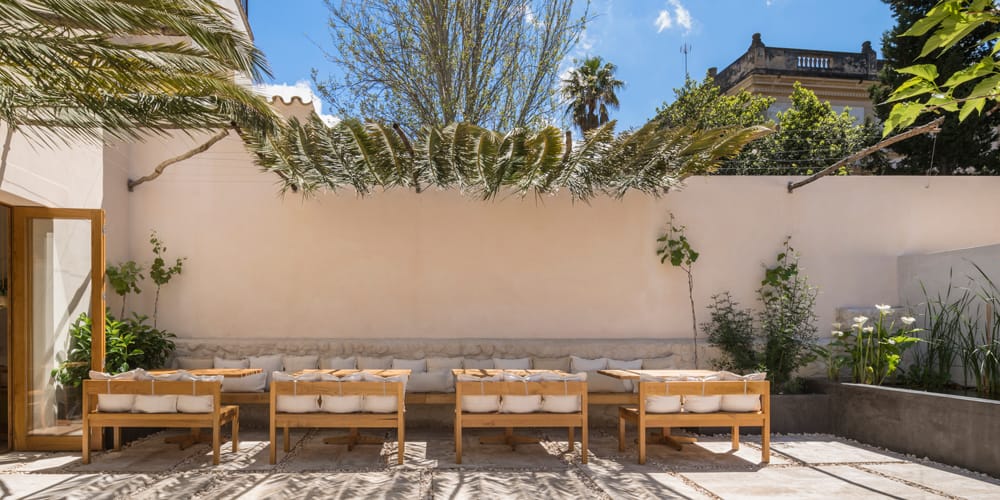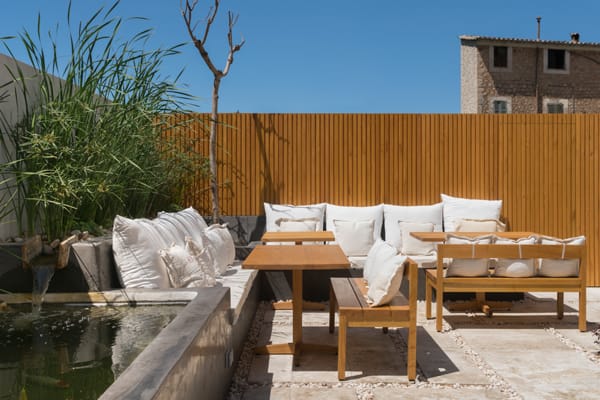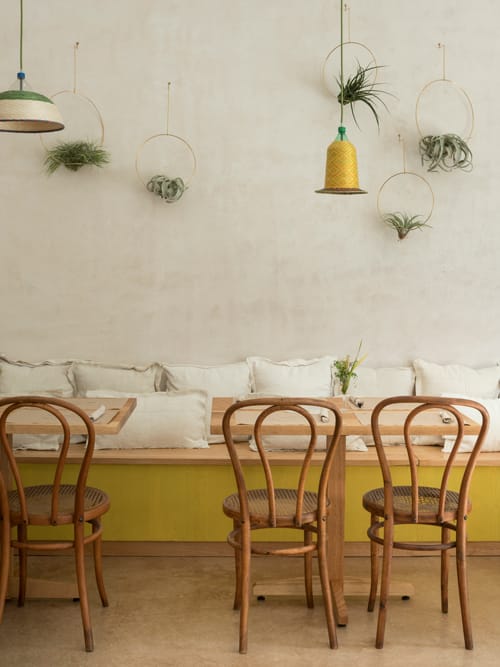 ORGANIC RESTAURANT
The proposal of an organic restaurant in Sóller by RE Organic is based on conviction.
We are what we eat!
In RE organic, our awareness about the importance of the intake of toxic-free foods for good health, makes us firmly believe that organic food is the path to personal well-being.
Our original dishes are tasty and healthy and are made from raw materials carefully selected by our expert chefs.
Our team works hard to ensure that 95% of our ingredients are organic bio origin.
Most of the products used in elaborating our dishes do not contain toxic residues from pesticides, chemicals, fertilizers or synthetic additives, making it a totally organic restaurant in the valley of Soller and Majorca.
RE Organic offers an ecological restaurant in Sóller as a proposal of an attitude of life that addresses the habitants of Majorca in general, it is located in the Serra de Tramuntana in the midst of Deia, Fornalutx and Buñola where we offer our services in a street by the center of Sóller.
Eating out with this option has increasingly become a preference, to eat natural products and to opt for an organic meal makes us return to the origins where respect for the environment around us should prioritize all our actions.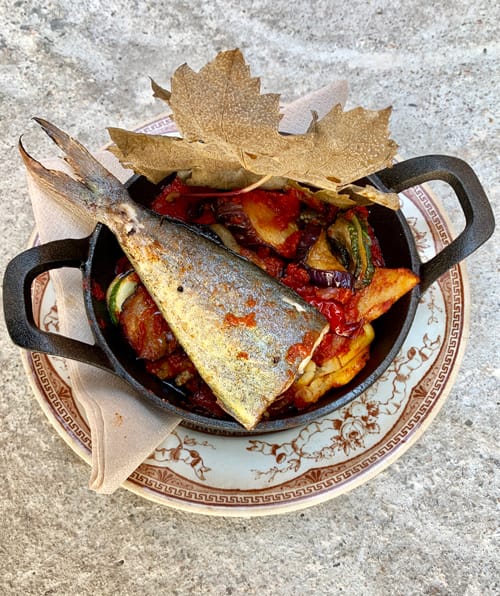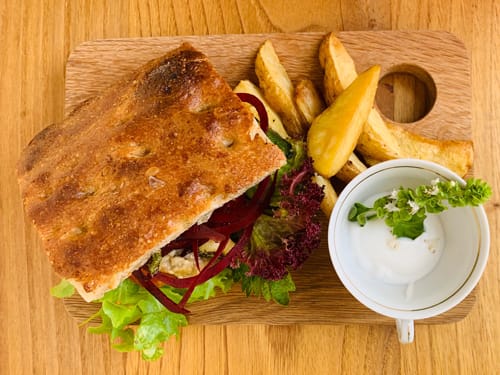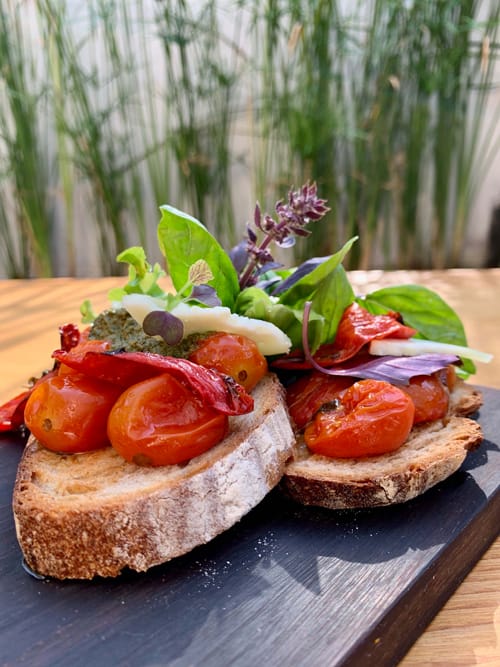 OUR ORGANIC MENU CARD
Our small restaurant, supports locally produced biological products cultivated by small scale farmers who grow organic seasonal greens and vegetables that guarantee a higher quality with higher rates of antioxidants and nutrients that enhance its flavor.
We avoid using transgenic ingredients and seed irradiation products in our food; we do not support overexploitation of soils that end up becoming barren.
Authentic dishes prepared by expert hands who know how to combine the different organic products to the delight of both residents and visitors.
Discover our menu, surprise yourself by the explosion of flavours of our dishes.
Food made with freshly harvested products from the earth so that they retain all their flavor, be substantial, and full of nutrients.
Our dishes combine the elements forming color palettes that evoke nature i n i ts purest form and where flavors and aromas invade your essence.
Important note: We advocate ethical and responsible consumption with zero km products, produced by local farmers according to the season and free of pesticides and marinades that damage our health and our planet. Avoiding eating foods made with toxins can eliminate diseases, opting for introducing organic food into your menu is opting for good health and that of the planet.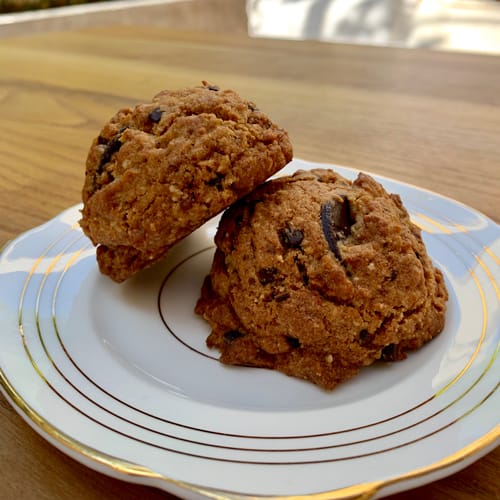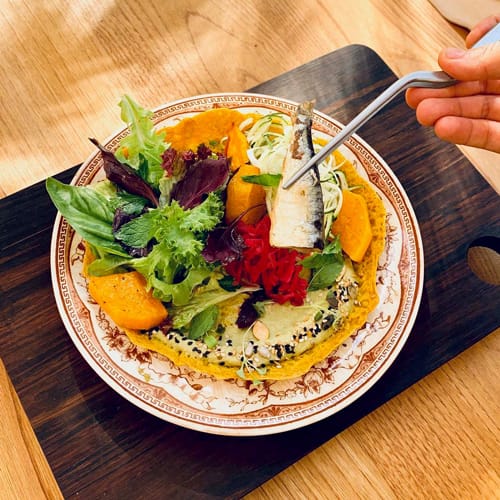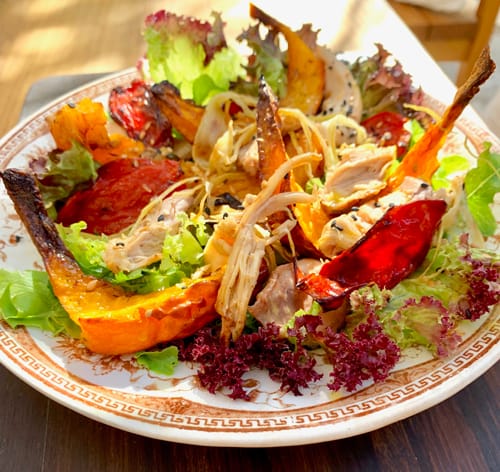 VEGAN RESTAURANT
The proposal of a vegan restaurant in Sóller by RE Organic is an option for veganism with a philosophy of not only abstaining from using products of animal origin, but we also believe that it must go hand in hand with nutritional health while respecting the environment around us.
We are committed to the seasonality and proximity of our raw material, creating coherent dishes within a truly vegan offer that can be sustained with the least possible impact.
Our vegan dishes are authentic and balanced, we fully rely on the produce born from earth.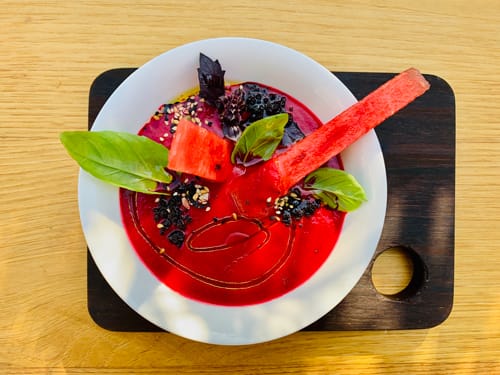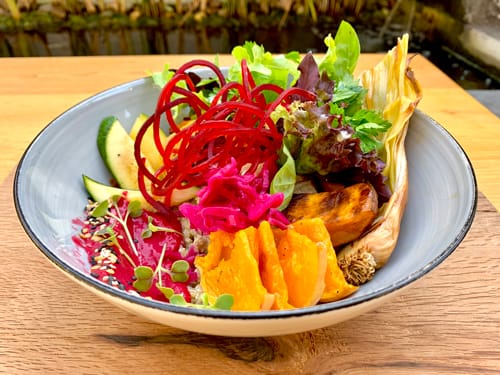 OUR VEGAN MENU CARD
We do not use artificial substitutes or imitations of animal products in the preparation of our dishes.
We go for the wide and varied range of greens, vegetables and organic fruits that mostly come from the local agriculture of the Sóller Valley, a wide variety that gives our dishes special richness, providing an extra delicious flavor to the rich dishes while taking care of health and food.
Our flexible and varied menu that depends on seasonal products, minimizes the use of meat, fish and dairy products, by carefully taking care of their origin and quality and selecting only those that contribute to a decent life for animals and people.
Important note: All products of plant origin, cosmetics or cleaning products, both those exhibited in the store and in the restaurant are examined and studied to ensure that they are free of experimentation and animal abuse.
GLUTEN-FREE RESTAURANT
Our proposal for a gluten-free restaurant in Soller was born for the enjoyment of, both residents and visitors of Soller who do not consume gluten in their diet or can not consume it, either because they are celiac, or because they suffer from a pathology that advises the elimination of the same, or simply chose to avoid it.
Finding a great gluten-free meal in a restaurant in Mallorca, so far, was complicated.
Both our bar and restaurant service are a great option to enjoy a meal away from home without having to worry.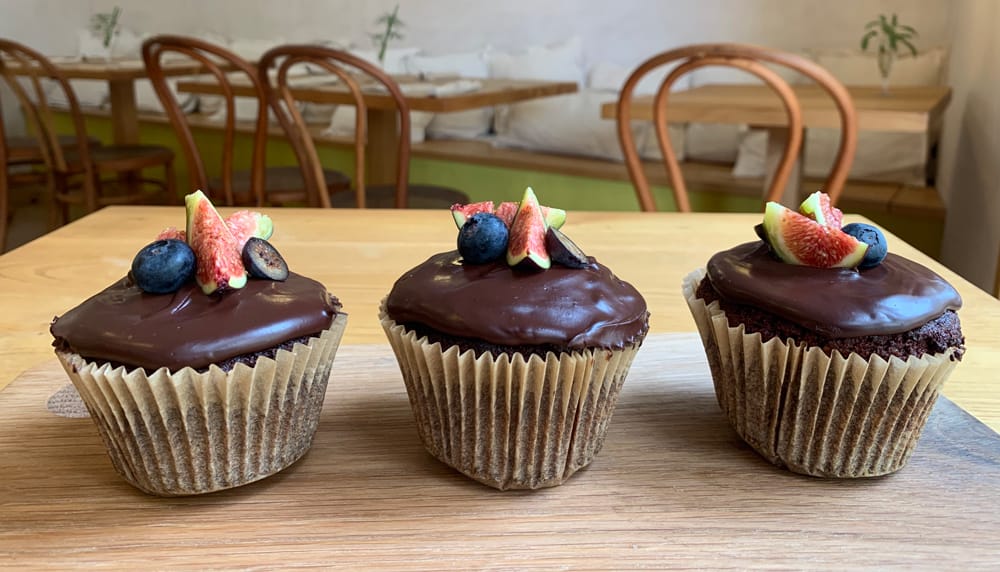 OUR GLUTEN-FREE MENU CARD IN SOLLER
Our expert chefs combine flavors and colours that make you enjoy a great healthy gluten-free meal without losing the essence of the taste.
RE Organic in Soller not only offers you a gluten-free option, but also stands up for healthy options while supporting the environment by using zero km products that are organically grown by the excellent local farmers of the valley, converting it into a great meal when in the hands of our expert chefs.
GLUTEN-FREE DESSERTS AND BREAD
Enjoy a great dessert in our cafeteria or on our terrace.
GLUTEN-FREE DESSERTS
Our dessert menu offers a series of gluten-free desserts made with love and best quality products using almond flour, buckwheat or coconut, with natural sweeteners, and dairy-free ingredients.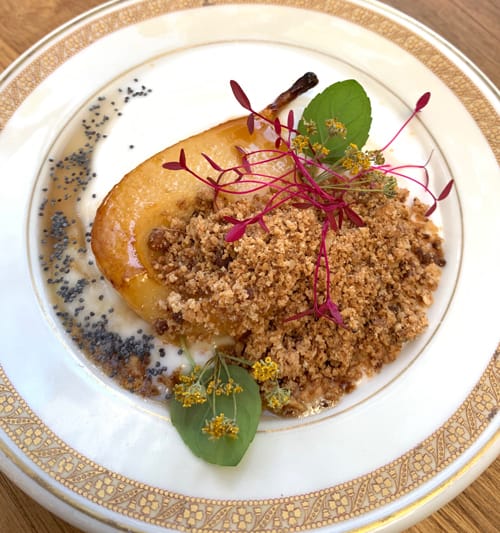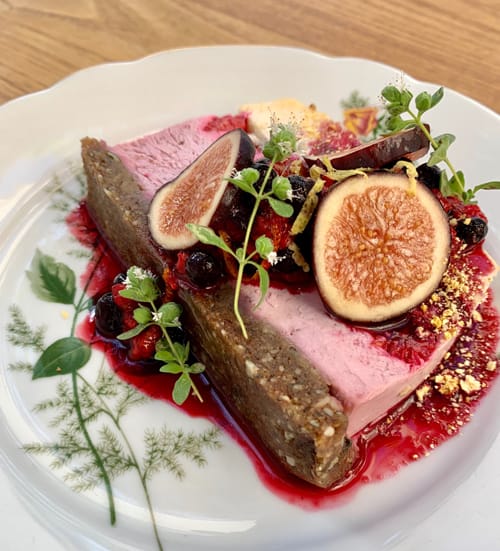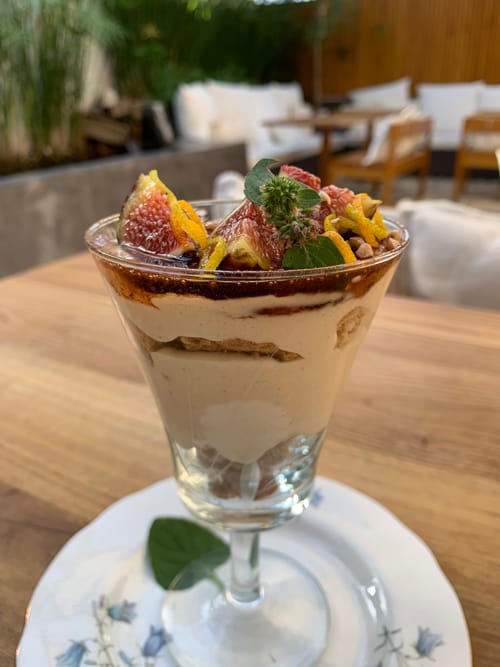 GLUTEN-FREE BREAD
In all our dishes, right from breakfast to dinner, lunch and snack as well, you can enjoy our tasty bread kneaded with great care and products such as activated buckwheat, vegetables, or egg and almond.
Even though the products of our counter are made with gluten-free flour, desserts such as lemon and blueberry muffins, chocolate cupcakes, vegan banana bread, cookies...., they are truly a taste paradise for gluten-free palates!
Important note: Please be informed that our food may contain traces of gluten, so we cannot guarantee the safety of eating gluten-free food in our restaurant if you are severely allergic.
LACTOSE-FREE RESTAURANT
Our idea of opening a lactose-free restaurant in Soller was born for the pleasure of everyone who are both residents and visitors of Soller who do not consume lactose in their diet or can not consume it, either because of health issues that do not allow them to consume it or because they simply opted for avoiding its intake.
Finding a great lactose-free food in a restaurant in Mallorca until now was complicated.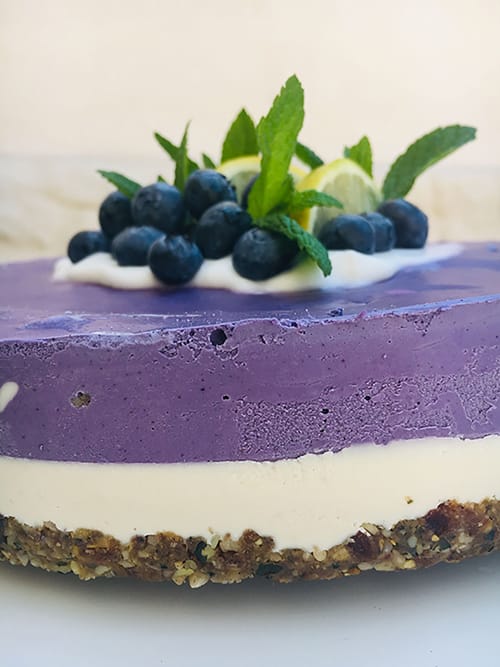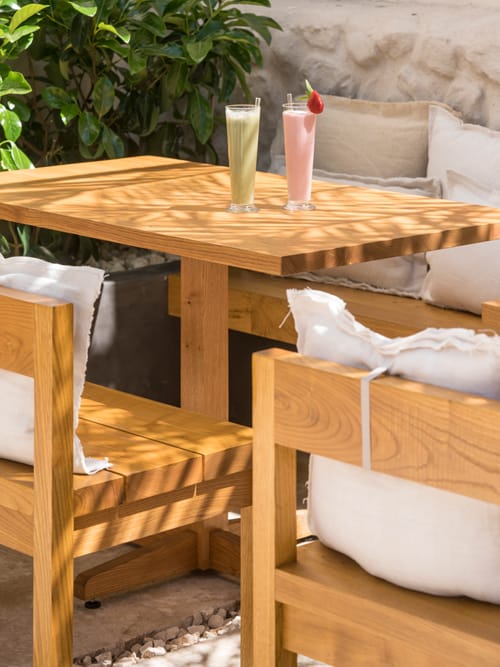 OUR LACTOSE-FREE MENU CARD IN SOLLER
In Re organic we enjoy cooking and we prepare a wide range of lactose-free dishes.
All the pastries that we offer are made without butter or dairy products that give our desserts a surprising texture and an unmistakable flavor depending on the different products we have within our reach.
For preparing them, we substitute butter for Ghee or clarified butter, which is made in a simple yet laborious way by cooking it in slow flame as the foam created on the surface is removed and this is how the milk protein is eliminated, hence the elimination of lactose.
The fats that Ghee contains help strengthen the immune system, and improve metabolism, among many other benefits.
Important note: Please be informed that, we prepare some dishes and desserts using dairy products such as buffalo mozzarella which is said to contain more healthy fats, and less lactose and sometimes we also use cured cheese or feta cheese, however, we offer a wide range of delicious lactose-free dishes and desserts.